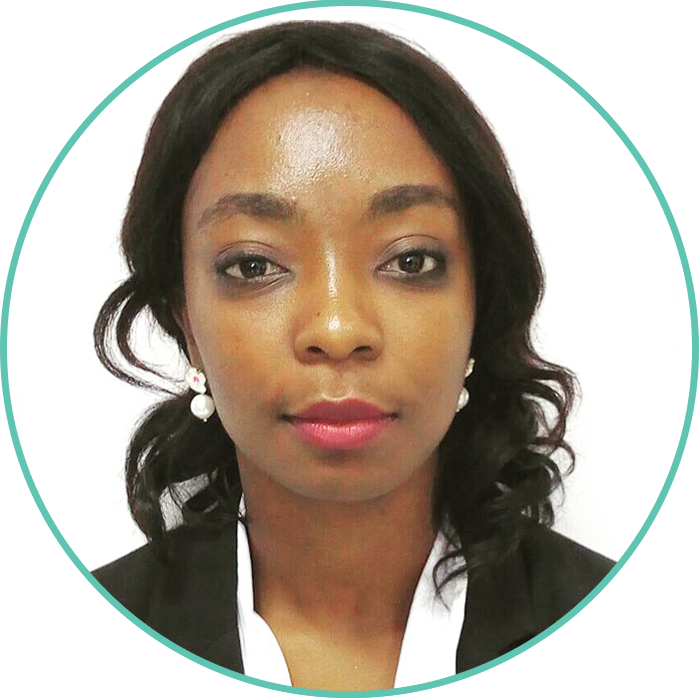 Ms. Angela Nyakotey
Head, Legal Affairs
---
Angela is a Director and Head of Legal Affairs of ACINTaD where she is responsible for the organization's legal matters and also coordinates the Trade Law program.
She pursued the Bachelor of Laws (LL. B) program at the University of Queensland, Australia in 2006 and obtained an LL.B degree in 2010. In 2011, she was admitted to the Ghana School of Law for her professional legal studies and attained a Qualifying Certificate in Law in 2013 following which she was called to the Ghana Bar in October 2013. In 2015, she was awarded a scholarship to study for a Masters program in International Law and Economics (MILE) at the World Trade Institute in Bern, Switzerland which she passed with distinguished honour and was awarded a degree in December 2016.
From November 2016 to February 2017, Miss Nyakotey had the opportunity to work as a legal intern at the Energy Charter Secretariat in Brussels, Belgium. She worked as a pupil and a legal associate at a corporate and commercial law firm in Ghana called Ntrakwah & Co. Legal Practitioners from 2013 to 2015 before proceeding to Switzerland for her Masters degree.
While at Ntrakwah & Co., she had training in Company Secretarial Practice and Public Private Partnership (PPP) and was awarded diplomas by the Corporate Law Institute, Ghana and the Center for Commercial Law and Financial Regulation, University of Reading in association with Corporate Law Institute, Ghana. She was a contributor to Doing Business 2016: Measuring Regulatory Quality and Efficiency.
She is currently working as a legal assistant to the Director of Policy, Planning and Reform at the Judicial Service of Ghana and Personal Assistant to the Chief Justice of Ghana. She has analysed, reviewed and prepared legal opinions on proposals for legislative reform; reviewed policies and procedures, for the Judiciary and the Judicial Service of Ghana; assisted in conducting a nationwide survey on the status of the jury system in Ghana in considering whether the system should be abolished or how the system could appropriately be reformed; reviewed speeches to be delivered by Her Ladyship the Chief Justice of Ghana and drafted more than 23 reports on the state of courts in the Northern, Upper East and Ashanti regions of Ghana as part of a strategy to condition them for vibrant economic activity for a socio-economic developing Ghana following a visit by Her Ladyship the Chief Justice of Ghana.
She is a member of the Ghana Bar Association and International Bar Association.
---