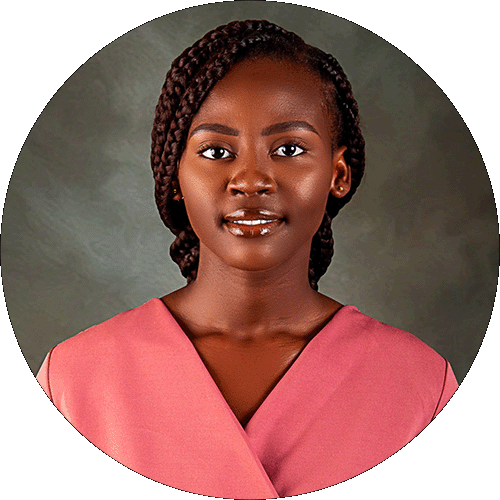 Emmanuella Torgbuivi
Intern
---
Ms. Emmanuella Torgbuivi joined ACINTaD in August 2020 as an Intern. She is currently a final year student of the University of Ghana studying Bachelor of Arts in Economics. She attended Keta Senior High technical School where she served as the Moderator for the SRC.
Also, she served as the General Secretary for the Geography and Resource Development Students' Association from 2020 –2021. She was again the Chairperson of the Inter-Bloc and Integration Committee of the National Union of Ghana Students from 2021 to date.
Currently, she is a participant in the 2022 Young Leaders Program organized by the Friedrich Ebert Stiftung and Youth Network for Human Rights and Democracy.
Ms. Emmanuella Torgbuivi is an ardent believer in the role of trade to lift the lower middle and least developed countries out of poverty and she is interested in supporting them to achieve great economic growth and sustainable development. She is interested in the international trade community and hopes to contribute to the world's development in the area of trade. She loves to read and listen to music.