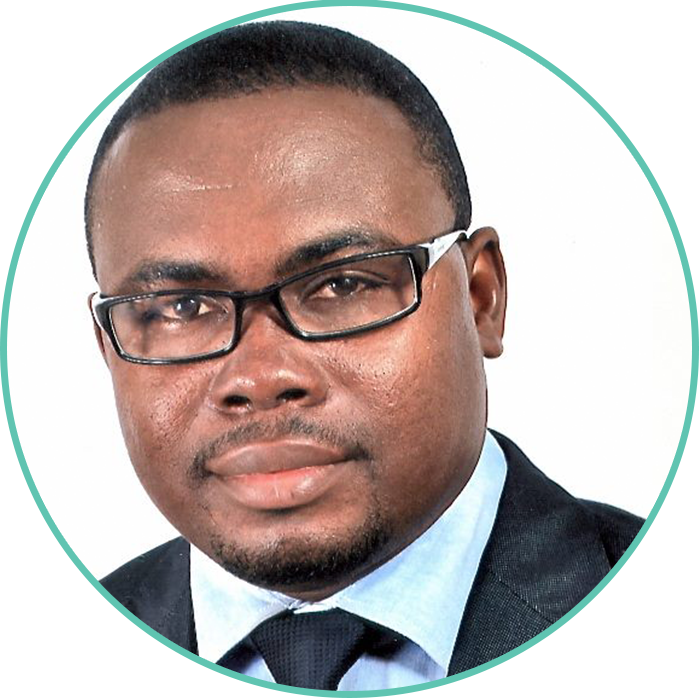 Isaac Hubert Arthur
Chief Executive Officer
---
Isaac Hubert Arthur is the Founder and Chief Executive Officer of ACINTaD. He is an experienced bilingual (English & French) international trade and development professional with focus on Sub-Saharan Africa.
founding ACINTaD, Isaac was the Head of Knowledge Management Unit at the West Africa Civil Society Institute (WACSI) where he provided leadership and guidance to the organisation's knowledge management programme. Prior to WACSI, he briefly worked with the Australian High Commission as Political and Economic Research Officer. After his studies in Switzerland, he worked as a Junior Associate on the Development and LDCs Program at the International Centre for Trade and Sustainable Development (ICTSD) based in Geneva, Switzerland. He worked with the French National Scientific Research Centre (CNRS-PACTE France) based in Grenoble on a West Africa Climate Change Adaptation Research Project. Isaac has also worked with several international organizations, including Finatrade Holding SA (West Africa Regional Office) as Administration and Procurement Officer, British High Commission as Entry Clearance Assistant, Ghana-UK Chamber of Commerce and Industry as Manager, Canadian High Commission as Trade Commissioner Assistant, UNHCR (West and Central Africa) as Senior Bilingual Secretary, among others.
Isaac holds a Master of International Law and Economics degree from the World Trade Institute, University of Berne in Switzerland and a Research Master's degree in International Development Studies from the Joseph Fourier University (Grenoble 1) in France. He had his Bachelor's degree in Operations & Project Management, as well as Certificate in Monitoring & Evaluation from the Ghana Institute of Management and Public Administration (GIMPA) and other Certificate courses including Facilitation & Training Approaches for Community Change obtained from the COADY International Institute, St Francis Xavier University in Canada. Isaac was a Member of the Technical Working Committee on Research for the Chair in African Philanthropy based in the Wits Business School in South Africa and also a Member of the Association for Research on Civil Society in Africa (AROCSA) and the Association for Research on Non-profit and Voluntary Action (ARNOVA) based in the USA.
---